Crochet Frida Kahlo Coin Purse
Learn how to crochet lovely and useful Frida Kahlo coin purse in the best possible way! If you enjoy using purses and specifically coin purses, then you are going to love this Frida Kahlo crochet purse tutorial.
In case you do not know, Frida Kahlo was a Mexican painter known for her portraits, self-portraits and many other works inspired by the nature and national artifacts.
Even nowadays, she is one of the most iconic person for modern feminists as she represents the confidence and strength of a struggled woman.
To be honest, I do not know many details of her life but I love crochet… That's why I adore this cute and colorful Frida Kahlo coin purse.
You may also like one more Frida Kahlo Pouch Crochet Tutorial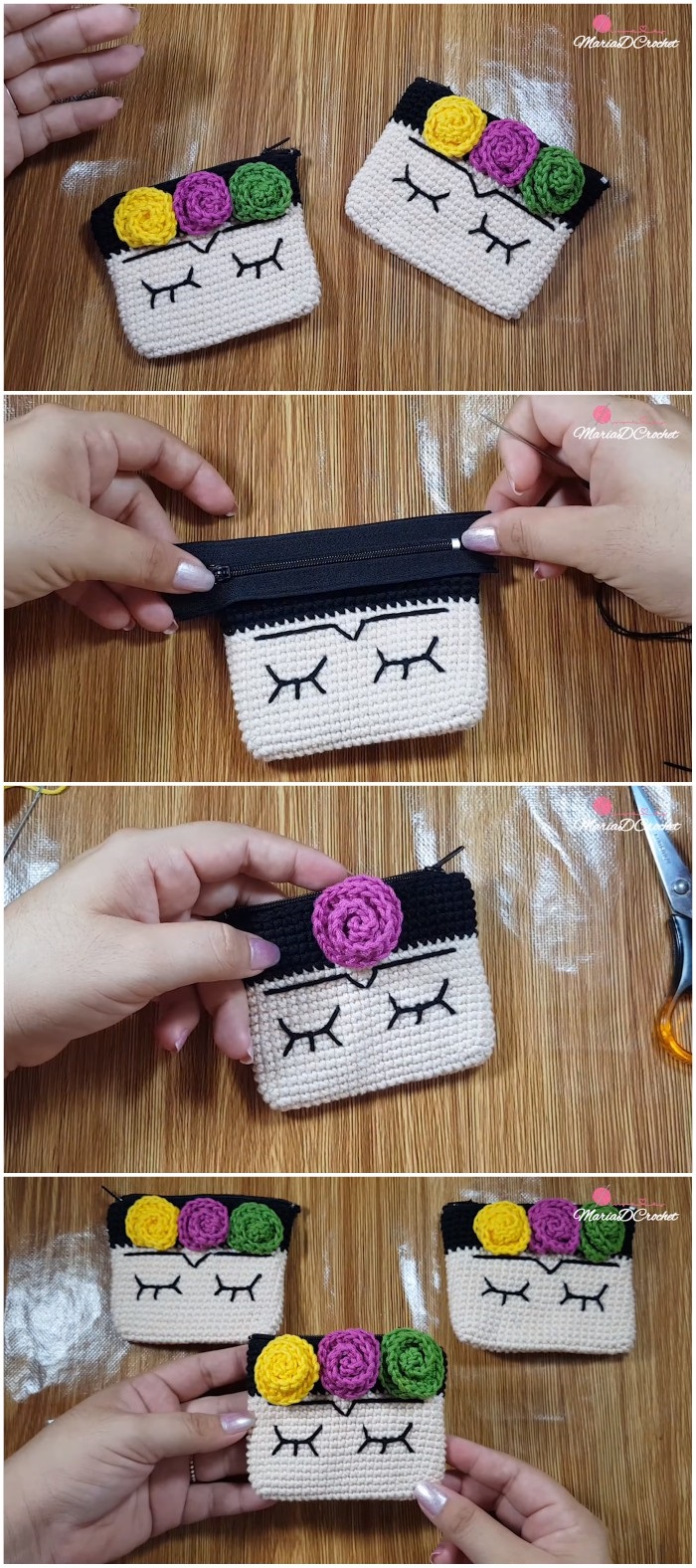 This is a beginner friendly tutorial by MariaDCrochet that do not require much of your time and yarn. It uses some simple stitches, so you should be able work it up without any difficulties.
In some case it might be referred as Diy pattern, so beside crochet, you will also need some crafting skills as well.
---