How To Crochet Nice and Easy Earrings
If you are willing to make an easy and nice crochet earrings in style, here are some perfect pattern designs for you to work with. Both of the patterns are quite simple and easy to make even for some very beginners.
Earrings are cute little accessories we always tend to use daily. I really enjoy wearing them and as far as I'm concerned, most of the women all around the world too.
Even some ancient people used to wear earrings and nothing has changed so far… Nowadays, earrings are the most popular accessories worldwide.
You may also like this Free Daisy Square Crochet Blanket Pattern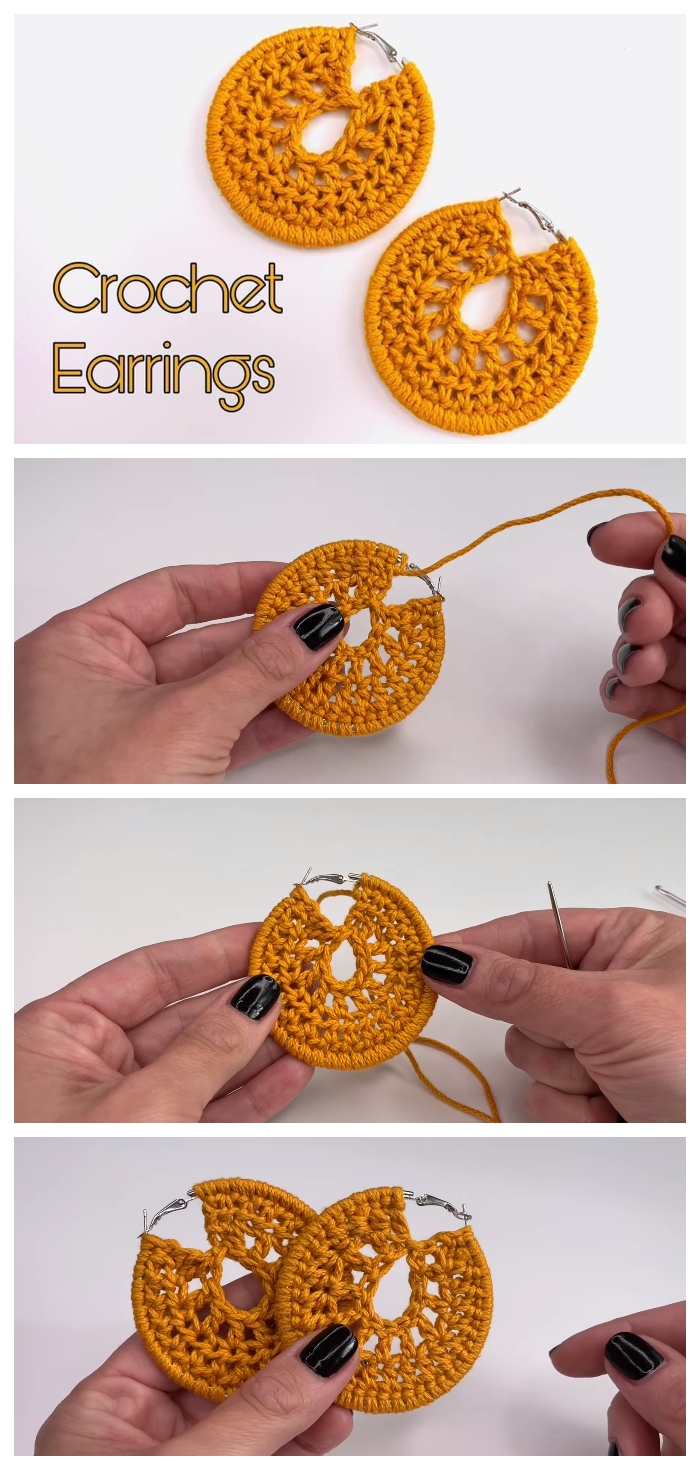 This is one of my favorite pattern design for crochet earrings. Easy step by step tutorial will guide you through the easy process of making these beautiful earrings.
Follow the link below for a crochet tutorial…
Crochet Earring Tutorial by Claudetta
---
Learn how to make these lovely earring with beads in easiest way. Follow this quick step by step tutorial and have a fun time crocheting.
Follow the link below for a crochet tutorial…
Earring Tutorial by Happy Berry Crochet