Hello dear crocheters, in this tutorial I will share with you one of my own designs of crochet cosmos square. Hope you like this lovely square as much as I do. It's a calm, beautiful summer evening outside and looking at the stars on clear sky, some good idea came to my mind. That's when I decided to create probably the most satisfying crochet pattern I've ever worked on.
To be honest, I've made many crochet squares in my life including basic, beginner level squares and some complicated ones. I've always enjoyed making them, cause we all know how useful they can be. However, creating a design you made up in your mind, appears to be truly entertaining and enjoyable process.
You can also check out my latest patterns and tutorials for beautiful crochet squares…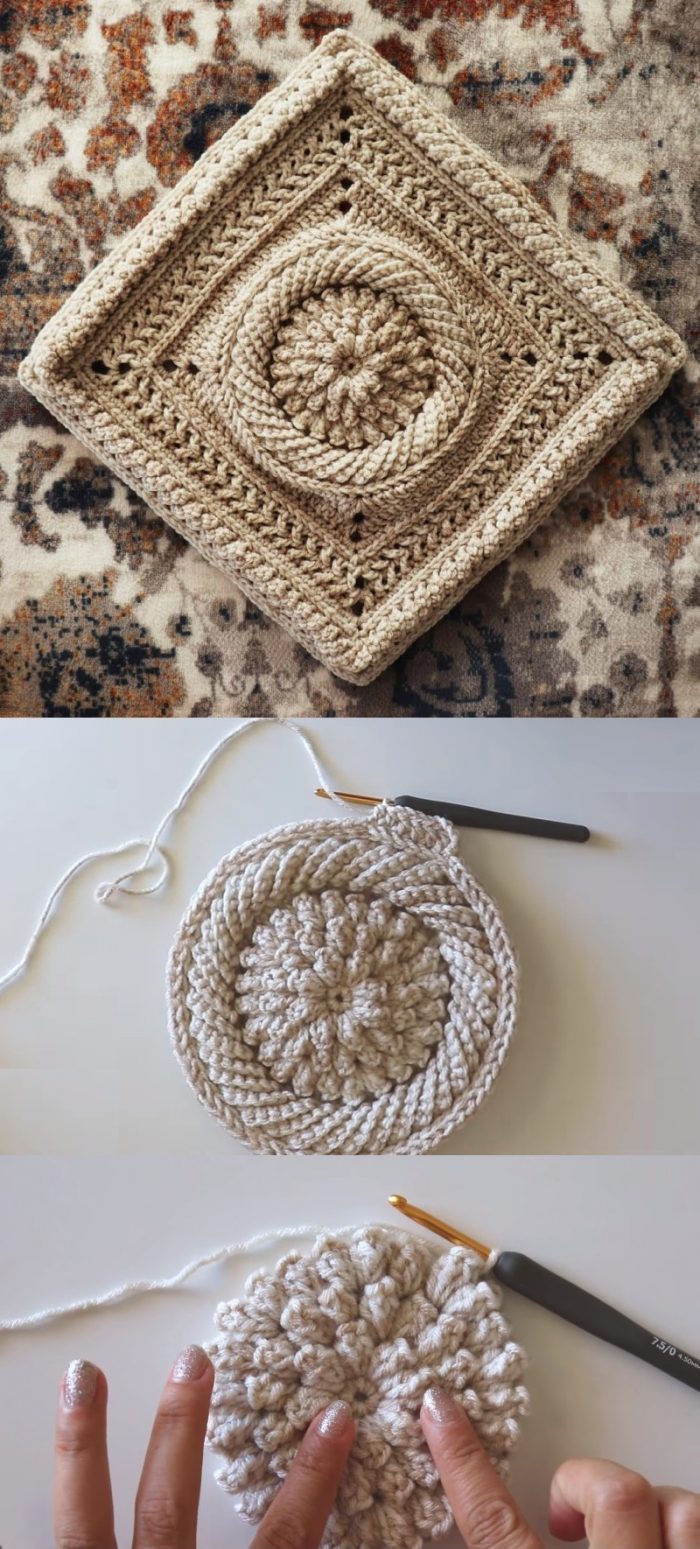 CROCHET COSMOS SQUARE TUTORIAL STEP BY STEP…
As I already mentioned, this crochet square was inspired by the clear night sky and cosmos itself, that's why I named it a cosmos square. I think it is a very unusual and easy pattern for everyone to make.
Even some inexperienced crocheters with beginner level skills will be able to work it up without any difficulties.
Just follow the step by step tutorial and learn how to crochet this lovely square in the easiest way.
Good luck and happy crocheting!
Click here to show square tutorial
Video tutorial by Sirin's Crochet
---