Skull Party Sticks Free Crochet Pattern
Whether you want to go really cute or really creepy on this Halloween, there'll always be a beautiful crochet pattern that perfectly matches to your plans and ideas. I was searching for some crochet skull patterns to make a garland and fortunately came across with this extraordinary project. These skull party sticks are just perfect for adding some festivity and bright colors to day of the dead decor.
You can use them creatively in containers on your party table or to decorate your potted plants and cut flowers, it's all about your imagination. The fact is that this is a very fast and easy project to make even for some absolute beginners.
So, if you have a desire to make some of the most colorful and iconic symbols of the Halloween, this free crochet skull pattern is something you'll love for sure. Just download a free pattern by following the link below and have fun making these cute party sticks.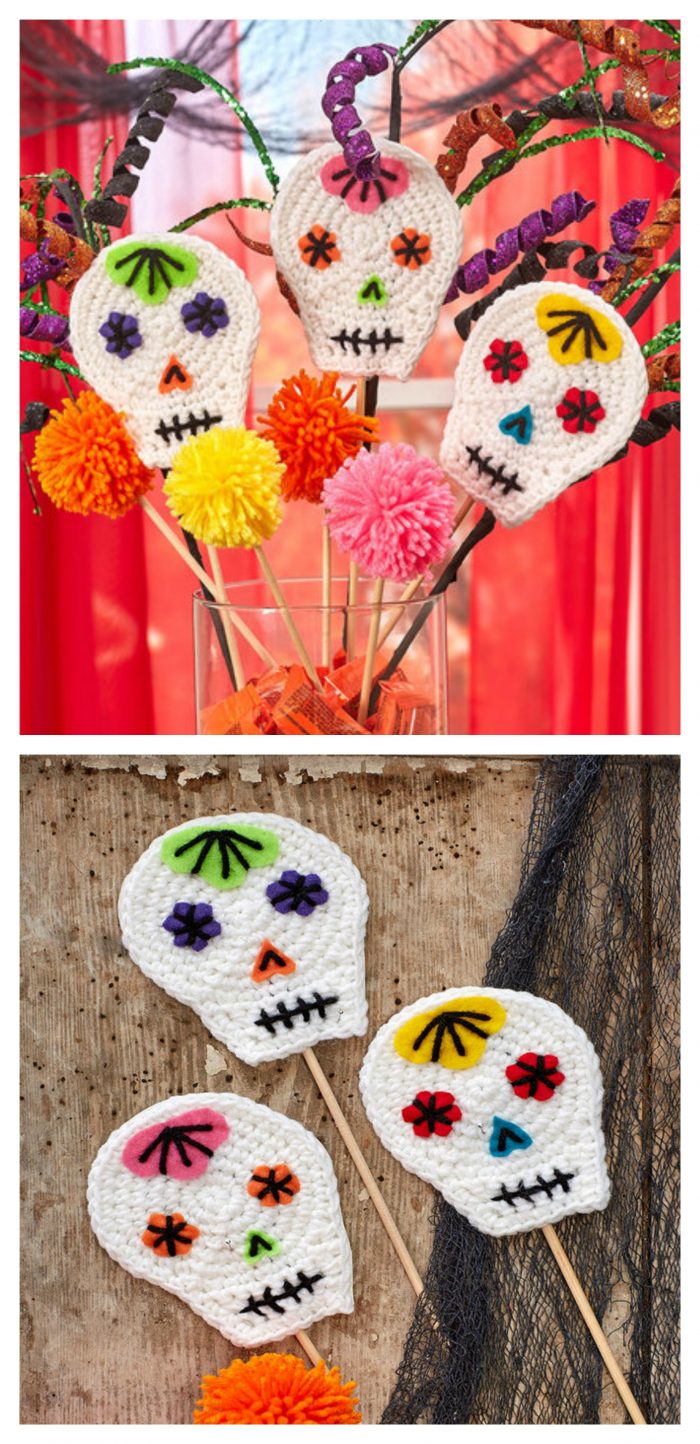 Click below link for free crochet pattern…
You May Also Like: